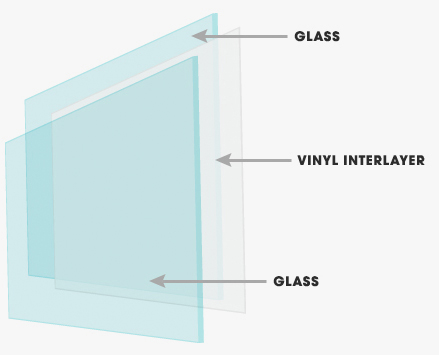 Laminated Glass
CUSTOM LAMINATED GLASS
Laminated glass is considered a safety glass because it's difficult to break apart as the inner layer membrane forms an adhesive type material keeping all glass layers intact. Laminated glass provides additional stability to prevent damages caused by both man-made and natural forces. Laminated glass not only provides protection from physical force but can also be used to prevent noise pollution for sound control. In addition, various custom coloured films can be used to regulate UV light while visually creating a dramatic effect. With laminated glass you can generate countless possibilities that meet both form and function.
*NEW - Verrage now offers Digital Printing directly onto patterned glass for an added texture effect.
---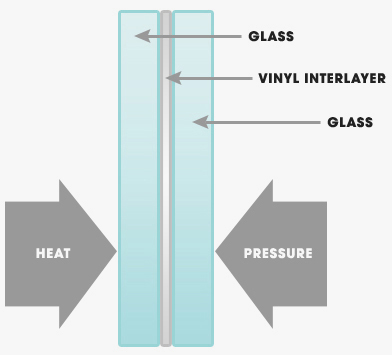 THE PROCESS
Laminated glass is put together by using a heat and pressure process, pressing the flexible vinyl interlayer between the layers of glass. The interlayers are available in a variety of different thicknesses and colors. Membranes available include EVA (Ethylene Vinyl Acetate) or PVB (Poly Vinyl Butyral).
---
RICE PAPER LAMINATED GLASS
Combining elegance with durability, rice paper adds a natural look to any interior space. It can be fabricated according to your specific needs to create as much or as little privacy as you want.
*NEW - Verrage now offers Digital Printing directly onto glass. Click to see how you can incorporate this feature with rice paper glass.
---
OPTIONS